Re-Imagining Real Estate Home Sales
Inhabit East Bay is an all-encompassing Real Estate Firm, providing a one stop shop for sellers and buyers. Inhabit East Bay has over a decade of Real Estate, Finance and Marketing experience. We deliver innovative strategy in a dynamic Real Estate Market, resulting in 100% client satisfaction. The majority of business has become referral-based which is the ultimate testament to the company's success.
Inhabit East Bay attributes its success to a thorough perspective of the entire transaction from beginning to end as well as customized marketing strategies carefully crafted with seller goals and timeframes at top of mind. When marketing listings, we include local parks, trails and activities which adds value and desirability to the properties. Signature negotiation styles leverage natural talents while honoring the tact required to balance the many variables and personalities involved in each deal.
believe excellent customer service should be a give-in for any business and enjoy bringing truly unique strategy to the transaction.
Inhabit East Bay utilizes the most talented and tech-savvy photographers to capture the uniqueness of your home. When you use Inhabit East Bay, you are using the best in the industry in all facets. Showcasing your home to potential buyers properly is what gets them interested in your home and making an offer based on its appearance. This is why we utilize photographers that can capture your home's best features.
—> View one of our listings here.
In addition to premier photography, we also do a 3D Matterport scan of your home. The 3D virtual tour allows potential buyers to experience your home from wherever they may be. The virtual tour, photos, description of your home, open house dates and much more are then combined and its own website is created showcased for the best marketing results.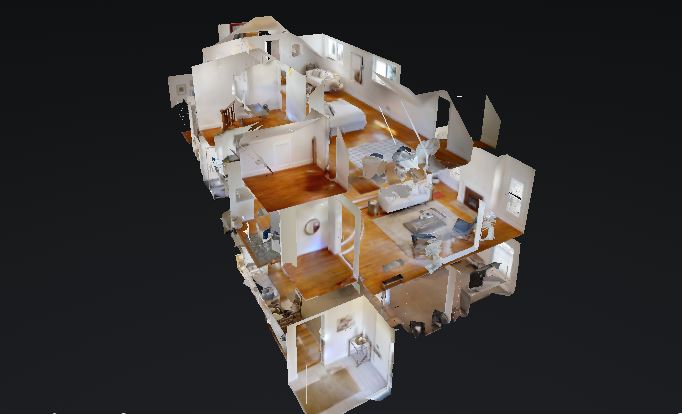 Did you know that almost all property searches begin online? With companies such as Zillow, Redfin and Trulia expanding their roles in the real estate industry, marketing online is a must. When you list your home with Inhabit East Bay, we utilize online marketing applications and websites as the central hub of getting your house exposed to the most qualified audiences. This ensures your home is seen by every buyer who searches online in your area.
The Key to Getting a Great Offers
Seller Disclosures and Pre-Inspections:
Making sure your home is thoroughly prepared is the key to getting the highest price! We will provide you with clear instructions on how to fill out seller disclosures so they are completed accurately and with as much information as possible for the future homeowner.
Getting a home and pest inspection prior to listing is always recommended. It eliminates any surprises once you're in contract.
When your home is prepped to its best, it will receive the highest and best offers leaving little room for negotiations after being in contract.
We look forward to working with you on the sale of your house!